Transforming Your Social Presence
Strategic content management
across all channels
For brands that want to stay ahead of the trends
Social media is a crucial engagement tool for both B2B and B2C brands. It has opened the playing field and gives businesses like yours a chance to interact with audiences in ways that were previously unavailable. However, we all know that people have short attention spans. It takes a strong social media campaign to stop the mindless scrolling.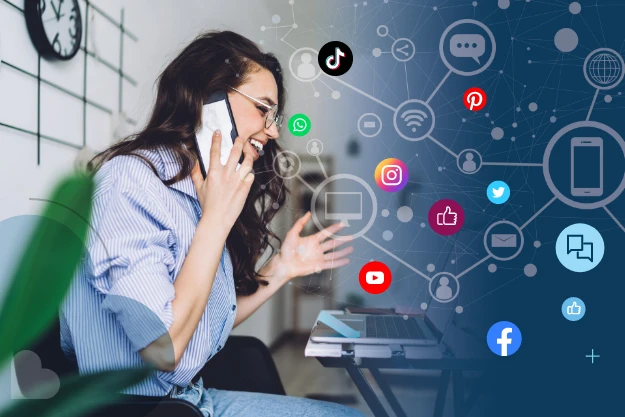 Grow and nurture your audience on social media
At Stealth, we understand that standing out on crowded platforms such as Facebook, Instagram, YouTube and Tik Tok takes strategy, creativity, and resources. We work with our clients to strategically identify the right channels, goals, and messaging so you can elevate your brand's social media presence.
We are experts in content creation and social media marketing and planning. We provide solutions that will make users like and share positive statements about your business across a variety of platforms including social networks, instant messaging, news feeds and more.
Whether you need social media content creation, social commerce with shoppable stories and feeds, videos and reels, influencer marketing, user generated content, or if you're thinking about using social media as a customer service response, talk to our team now as we're here to make it easy.